Commercial Glass Repair In Englewood, CO for the Denver, CO Metro!
At Alpha Glass & Window, our team specializes in the repair and replacement of commercial glass. From broken or damaged glass to foggy window panes, our team will help you see clearly and get the most out of your glass. We work with small to mid-size businesses and offer full storefront glass repair and replacement services. Our team also has extensive experience in commercial glass installation for new builds.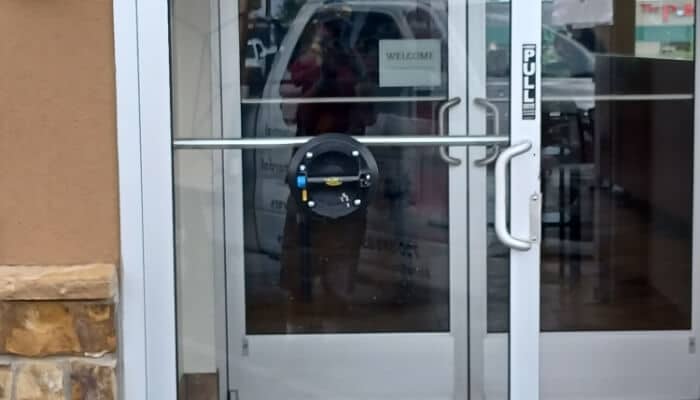 Affordable Commercial Glass Replacement Near Denver
If your business or storefront has broken windows due to break-ins, weather, accidents, or other causes, Alpha Glass & Window can repair or replace your glass to make sure that the interior of your building is not at risk of further damage or theft.
We strive to make the process as simple as possible because we understand how frustrating broken glass can be and want to aid property management companies and small businesses in our community. We'll provide storefront glass repair and commercial window glass replacement quickly without expensive quotes or long wait times and can work with retail shops, offices, restaurants, gas stations, and more to improve the look of your business as well as keep your operation protected.
Call 720-382-8524 today to get a free quote on your job!
Why Alpha Glass & Window?
Our team of professionals concentrates on providing affordable options for storefront glass repair and commercial window glass replacement. As a local business, we are highly experienced in glass repair in the Denver area and offer fast solutions to prevent your business from experiencing downtime or lost sales due to broken glass.
Our company was built on a foundation of integrity and high-quality workmanship, and our team is dedicated to providing you with our best work. We know that your business needs budget-friendly solutions in order to hit your financial targets, and we'll work with you to discover options that suit your business or managed properties.
Contact us for a free quote and receive the best in and storefront glass repair that Englewood, CO, has to offer.
FAQs
What is the life expectancy of commercial windows?
The life expectancy of commercial windows can depend on variables like the quality of materials, maintenance, and climate conditions. High-quality commercial windows made from durable materials like aluminum or vinyl can last anywhere from 20 to 40 years or more with proper care. Regular maintenance, such as cleaning, inspecting for damage, and addressing any issues promptly, can help extend their lifespan. Investing in energy-efficient windows and modern technology can also improve longevity and performance, making them a cost-effective choice for commercial buildings.