Sliding Patio Door Glass Repair & Replacement in Englewood, CO
If you've purchased an older home or have been staring at the same sliding patio door for years, you might be considering replacing your current sliding glass door. Let Alpha Glass & Window install an upgraded model that can provide better protection, aesthetic value, and lowered energy costs!
If it's just plain ugly, that's a good reason, too. Installing a patio door can be a very easy process and our team is ready to work with you to find the right style of sliding glass door to fit your home. Call 720-382-8524 to get a free consultation!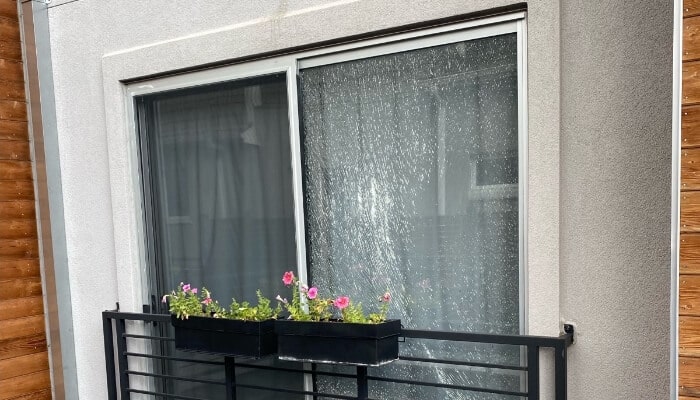 Do Sliding Glass Or Patio Doors Add Value To My Home?
In most cases, new glass can significantly increase the value of your investment if you do it right. Patio doors or sliding glass doors are no exception. Buyers love the ability to bring the outside into their homes safely, and these residential entryways are one of the best ways to do that. This thinking holds true all across the country. But, when you factor in an area that's as visually stunning as Colorado, the demand/reward goes way up!
Additionally, sliding glass door screens come in handy during the warm months when you want to keep the doors open for ventilation purposes. Effortlessly enjoy the fresh air during warm months without having to worry about bugs and debris entering your home. These screens are easy to operate and maintain, and they come in different materials, such as fiberglass, aluminum, or vinyl.
Cost To Replace Patio Sliding Glass Door
The cost of replacing a sliding glass door depends on the extent of the replacement needed.
$1,000 - $1,500 - Patio door glass replacements for standard-sized patio doors will run in the $1,000 to $1,500 range.
$2500 - $4000 - However, a full replacement that includes the glass, frame, hardware, and other features will cost more. For a new patio glass door with all the features, the price can range from $2,500 to $4,000, depending on the size, manufacturer, color, hardware, and other factors.
Englewood, CO's Trusted Sliding Glass Door Replacement Service Provider
The team at Alpha Glass & Window is honored to be the Denver area's trusted provider for sliding glass door and patio replacement services. We're committed to providing our community with affordable, local solutions. Our team is excited to work with you on your next glass replacement project.
We built our company on a foundation of integrity, workmanship, and a responsibility to do each project to the best of our ability. So, if want to upgrade your home's look with a more attractive and stylish entrance or want to ensure the efficiency and security of your home, call 720-382-8524 today!