Englewood, CO's Best Choice For Home Window Replacement And Installation!
Did you know that windows are one of the most valuable elements of your home? With each passing year, windows provide a bigger and bigger return on investment. Whether you want to upgrade to brand-new windows or repair the windows you have, there's never been a better time to do it. No matter what your needs are, Alpha Glass & Window is the clear choice for you!
We understand the value of clear communication with you throughout the process. Even if you're just looking to expand your space with some new, residential mirrors, making sure you know where you are in your project is very important to us. We know that what to expect next, (and when to expect it,) is crucial information, so we make sure that you always have it. It's one of the reasons we encourage you to call 720-382-8524 today to speak to one of our residential glass specialists.
Let us walk you through the Alpha Glass & Window Process and set up a free consultation for you!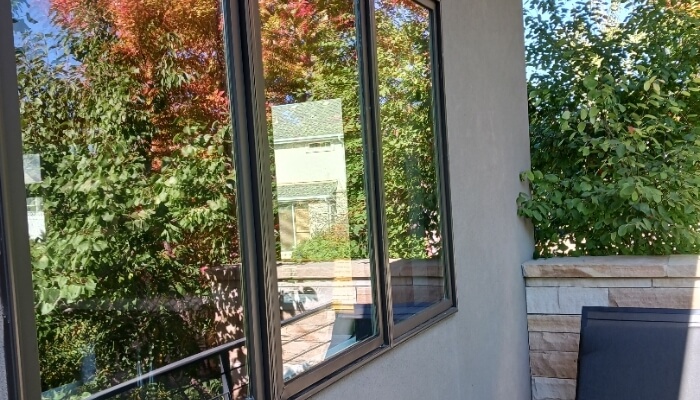 Can You Replace Just Part Of A Window?
Often time, the individual panes of glass can be replaced separately. It's one of the many benefits of double-hung windows. As long as the window's frame is in good shape, replacing glass inside windows is a great choice. It saves you time and money on your project - which works for us! We don't try to oversell you on your project.
If your glass is broken or getting foggy (meaning that it's not as easy to see through,) this is a great time for Alpha Glass & Window. Call 720-382-8524 today for a free estimate on a new insulated glass unit! We'll get you exactly the service you need at a fair price.
Expert Bathroom Glass Installation
Alpha Glass & Windows can also add a lot of value to the inside of your home, as well! We have been beautifying homes in and around Englewood, CO since 2011. We specialize in new mirrors, shower doors and shower enclosures. We take older bathrooms and bring them up to date.
If you have a full or half bathroom that doesn't appeal to you, call 720-382-8524 and let us show you what we can bring to your space! We can even help you finance the project so you can stop putting off much-needed improvements!
We Can Fix Or Add Sliding Glass Doors For You
Sliding glass doors can be a great addition to your Colorado home. They significantly open a space and they last about 30 years. If you are nearing the end of that lifespan, we can help you replace the door.
If you love the doors you have but are having any of the following problems, you should reach out as well. A simple repair may be in order. We can help you if you're experiencing any of the following:
Broken glass in your door.

A sliding glass door that is difficult to open or close.

You feel a draft around your door.

The door is making noises when you open or close it.
Alpha Glass & Window is the clear choice all around your home! Call 720-382-8524 today for a free estimate!