Professional Residential Mirror Installation In Englewood, CO
Alpha Glass & Window has been improving houses in and around Englewood, CO since 2011 with glass of every kind. In that time, it has pained us to see people take something as beautiful and expensive as their home and hang up a cheap mirror from a discount center or big box store!
The glass around the inside of your residence is not only a chance to increase the value of your space but an opportunity to increase its beauty as well! If you're ready to make the most out of the space you have, then call 720-382-8524 today for a free consultation with Alpha Glass!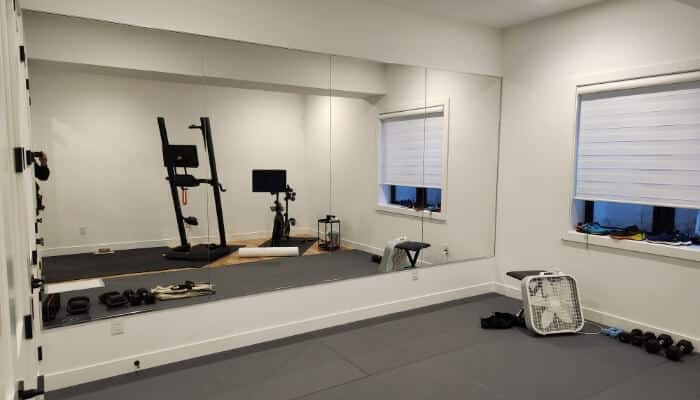 Benefits of Incorporating Mirrors into Your Decor
Here are just a few of the many reasons people turn to Alpha Glass & Windows to expand their space with mirror installation:
Give the illusion of a larger space by adding a mirror to a small room or apartment. Putting a few mirrors on your walls can take a space from cramped to nice and roomy. Not to mention, it's also a much cheaper alternative to removing walls.

Adding a reflective surface to a wall or above the vanity produces a grand effect by filling the space with light, especially when the mirror is across from a window. A wall mirror that reflects sunlight into your home can also help lower energy bills because you no longer need to turn on as many lights.

The addition of an accent mirror can also add aesthetic appeal to your home by bringing attention to statement pieces or hiding imperfections in the room. There are many options in today's market and installing a beautiful wall mirror can instantly increase appeal.
If you want to see what we can offer you, give us a call at 720-382-8524 for a free estimate today!
Other Great Places to Install Mirrors in Your Home
At the end of a hallway

Home gym

Brighten up dark accent walls

Above a fireplace

To fill up space on an empty wall

Add to furniture to increase functionality
To inquire about our custom mirror and glass installation services, give us a call today or complete our contact form!
Why Choose Alpha Glass & Window For Your Home Glass Needs?
At Alpha Glass & Window, we understand that your home is an investment. We also know that taking care of your home should be a privilege and not a burden. That's why our team works hard to provide the best possible glass products and services at the most affordable prices. If you're ready to make the most out of your home's potential, call 720-382-8524 today for a free consultation. With our help, you can transform your house into the beautiful and valuable space it was meant to be!