Serving The Denver, CO Metro Area With Residential Windows And Glass Repair
Alpha Glass & Window is the clear choice when you need new windows or replacement glass for an existing window in your Englewood area home. We have been working with the community since 2011 to make home improvement dreams come true, and doing it at a fair price every time.
Did you know that, if your window frames are in good shape, you don't have to replace the entire window? That's one of the best ways we help people keep the cost down on their projects: replacing the individual panes of glass saves you money and time.
Through the years, we have refined our process to be as efficient as possible. Call 720-382-8524 today and let us walk you through your options. You can also read on to find out more about windows from Alpha Glass & Window.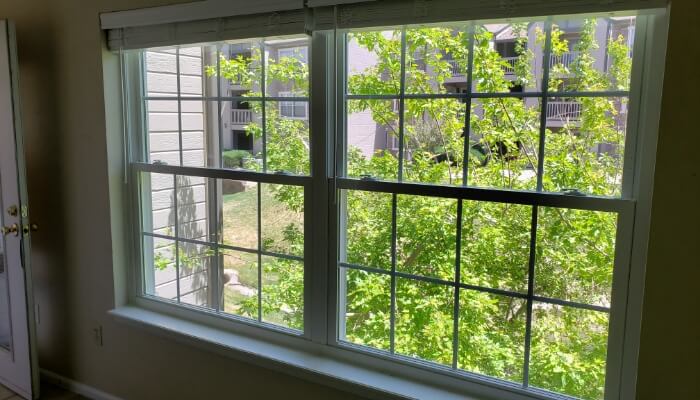 How Do I Know If I Need New Windows?
There are a number of symptoms to let you know when it is time to replace your windows. If you have single-pane windows, we recommend updating those right away to decrease your heating and cooling bills. If your windows don't operate correctly, are too stiff, or threaten to fall on your fingers like a guillotine, then you might need new windows.
Other signs you might be in the market for new windows:
Vinyl windows can yellow and warp in extreme heat and sunlight. Those should be replaced.

Wood windows are prone to rot if regular painting schedules are not adhered to. You should think about upgrading them soon.

If your glass is fogging up and you see condensation between the panes it could mean your windows are approaching the end of their useful life. Call us today!

It is a good idea to mind your windows for drafts and whistles, especially if you have aluminum windows. You could get much better efficiency from new windows.
It is true that some issues can be remedied with parts and service and we're happy to help with that, but a word of warning: any of those signs could mean that you are approaching a time of cascading window issues throughout the property. You want to make sure you leave yourself enough time to get through the entire installation process before it gets Colorado cold!
What Are Insulated Glass Units?
Insulated units are two pieces of glass sealed together. Whether one of the panes is broken or the seal has failed, creating condensation or blemishes between the glass, both panes (or the unit as a whole) will need to be replaced. This is where we come in!
By coming out on site we will get accurate dimensions and materials specs for the project. The glass will be manufactured to size and ready to install at a later date. This type of glazed unit is common for windows and doors whether it is a commercial or residential project.
How Often Should I Replace The Windows In My House?
As a general rule, if your windows are old enough to vote then it's at least time to start thinking about new ones. If your windows can buy a drink then you are way past due for new home window installation!
As always, it's better to replace them sooner rather than later. You aren't getting the most out of them if the windows are not operating correctly or the glass is foggy and failing.
It is important to stay up on maintenance for your windows. If you don't, you are inviting costly repairs and replacements, or surging energy costs in the case of single panes or foggy units. Call 720-382-8524 today to find out more!
Should I Replace All Of My Windows At Once?
Replacing all your windows at one time is recommended for a few reasons:
There is a good chance money can be saved on the installation if you do all your windows at the same time. Eliminating the need to make multiple trips out to the property allows us to provide bulk discounts.

Window manufacturers are always changing the designs, operations and looks of their series. If you install a couple of windows one year and plan to do the rest the following year there is no guarantee that the windows will look and operate the same.

If energy efficiency is your thing a full window replacement project is for you. These benefits can only be realized if there are no weak links in the chain so to speak.

There are small tax credits in place for increasing the efficiency of your home through window replacement but you can only claim it once.
The windows on my home near Denver, CO are leaking and make noises when the wind blows. Is it possible to reseal the window without replacing it?
It may be possible to reseal your windows to fix the leaks and noise issues, depending on the extent of the damage. A licensed window contractor can inspect the windows to determine if they can be repaired or if they need to be replaced. Window sealant can often be applied to reseal the window, but if the window frames are damaged or warped, the entire window may need to be replaced. In some cases, adding weatherstripping or draft seals can also help reduce air leaks and noise. It is recommended to consult with a licensed window contractor to determine the best course of action for your specific windows.
Whether you want to replace them all at once or a couple at a time, call 720-382-8524 . Alpha Glass & Window is happy to help you through your particular situation. If price tags are a bit daunting ask us how we can assist with financing options. Call us today and find out why we're the clear choice!